STOP MAKING THESE CONVERSATION MISTAKES!
---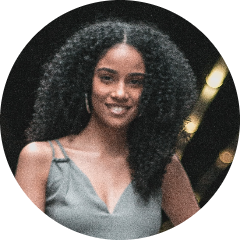 Login To Follow
STOP MAKING THESE CONVERSATION MISTAKES! | Speak Elegantly | Improve your Conversation Skills

Conversation is a sure fire way to reveal a lot about yourself- whether positive or negative. It's one thing to judge someone on their appearance- perhaps they had a bad hair day or it was just one of 't those days'. You can redeem yourself by dressing better next time. However, when it comes to conversing, oftentimes there is little space for error. You can't take words back! So can you see why the way you speak is of utmost importance?

In this video I dive deeper into technical aspects of conversation. Many of the things mentioned are done subconsciously and you can easily train yourself to improve these traits. Join me in this video where I explore 8 conversation mistakes you'd do well to stop making.

#conversation #artofconversation #speakenglish #fashion #style #howto
SHOW MORE...
---
0 Comments No Comments 😭. Be the first to post one!