I cook meat like this once and change sides throughout the week! Incredibly soft!
---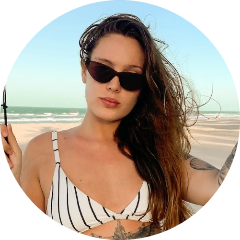 Login To Follow
#schneller_koch

Ingredients:
1 kg of beef
Any cut of beef, even the toughest, will do for this recipe
400 grams of onions
100-120 grams of butter
50ml of water
Cook covered for 60 minutes over medium heat
3 cloves of garlic
1½ to 2 teaspoons salt
Black pepper
garlic
Stir and cook until l meat is tender, 90-120 minutes

400 grams of mushrooms
1 onion
2-3 cloves of garlic
Heat the pan well
1-2 tablespoons olive oil
some butter
Fry until golden brown
A bunch of parsley and cilantro
1 tablespoon sour cream
salt
Black pepper
Mozzarella
Heat a pan with olive oil
Fry on one side over high heat until golden brown
Mozzarella
80ml 15% cream or milk
80ml of water
Cook for 10-12 minutes with the lid closed
Mix 2-3 teaspoons of flour in some water
salt
Black pepper
A pinch of nutmeg
Simmer for 2 to 3 minutes until thickened
Store leftover meat in a covered bowl in the refrigerator
Enjoy your meal!
SHOW MORE...
---
0 Comments No Comments 😭. Be the first to post one!