En Vogue - My Lovin' (You're Never Gonna Get It) (Official Music Video) [HD]
---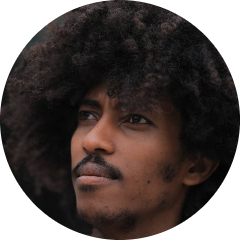 Login To Follow
Official music video remastered in HD for En Vogue - "My Lovin' (You're Never Gonna Get It)" from the 'Funky Divas: Expanded Edition (2022 Remaster)' available digitally now.

En Vogue was formed by producers Denzil Foster and Thomas McElroy under the vision of a modern R&B girl group with strong g vocals, intelligence, and show-stopping glamour. Dawn Robinson, Cindy Herron, Maxine Jones, and Terry Ellis made the cut out of 3,000 women who auditioned. The group was an immediate hit upon their first single in 1990 and set the standard for female vocal groups. Through the evolution of the lineup to the current members of Herron-Braggs, Ellis, and Rhona Bennett, En Vogue continues to tour, release new music, and dazzle and inspire fans everywhere. Subscribe to the channel and ring the bell to stay updated with En Vogue.
SHOW MORE...
---
0 Comments No Comments 😭. Be the first to post one!