QUICK GARLIC TURMERIC RICE RECIPE FOR DINNER TONIGHT?
---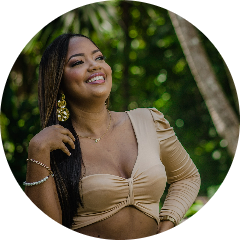 Login To Follow
LEARN HOW TO COOK A GARLICKY GOLDEN TURMERIC RICE RECIPE TODAY!LAY HO MA! There's not much more comforting than a bowl of warm, delicious, fluffy rice. This recipe is incredibly flavorful and simple to make. Join me in this episode and learn how to cook a delightful bowl of garlic turmeric rice. Let's begin.
Ingredients:
6-7 pieces of garlic
1/2 onion
80g broccolini
1/4 red bell pepper
3 tbsp avocado oil
pinch pepper flakes
1/4 cup corn
1 1/2 cups basmati rice (cooked)
1 tsp turmeric & salt

SHOW MORE...
---
0 Comments No Comments 😭. Be the first to post one!