Crab Rangoon ~ Why so expensive in restaurant? It's really simple & easy to make & taste even better
---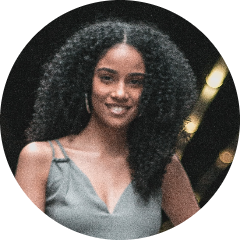 Login To Follow
Crab Rangoon
– A creamy imitation crab and cream cheese filling in a crispy wonton is a perfect party appetizer ! They are easy, fun to make and always the most hit!
Ingredients:
- Wonton wrapper : 1 pack
- Imitation crab : 8 oz
- Cream cheese : 8 oz
- Salt : 1/2 teaspoon
- Black pepper : : 1 teaspoon
- Oil : enough for deep fry
Instructions :
- Cut imitation crab meat into thin slices and place into a bowl, add cream cheese, salt and pepper then mix well together.
- Place filling in the center of the wonton wrapper, fold up 2 opposite corners to meet in the center, press to seal. Fold up 2 corners from both sides to meet in the center, try to keep the edges lined up evenly. Make sure to seal all the edges carefully.
- Heat enough amount of oil in a pan to 350F . Fry the Rangoon several pieces at a time until golden and crispy.
SHOW MORE...
---
0 Comments No Comments 😭. Be the first to post one!