If you have potatoes and canned tuna at home. It's so delicious that I cook it every day?
---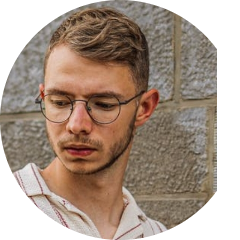 Login To Follow
#homemade__recipes #delicious_at_home #potatoes
If you have potatoes at home, cook this simple and quick recipe. It's so delicious that I cook it almost every day?. ASMR video. Today I am preparing a very tasty and tender potato schnitzel with tuna. This is a new recipe for canned Potato and Tuna a Stuffed Schnitzel! This is a very tasty recipe. Chops are juicy, with a pleasant taste of tuna. My husband loves this canned tuna potato dish. Be sure to save this recipe for yourself, you will cook it very often. Cook with joy!
Ingredients:
5 potatoes.
1 egg.
100 grams of cheese.
4 tablespoons flour.
1 can of canned tuna
1 onion.
1 carrot.
A bunch of spring onions.
Salt pepper.
sunflower oil
Enjoy your meal!

SHOW MORE...
---
0 Comments No Comments 😭. Be the first to post one!