I haven't eaten chicken so delicious! French chicken recipe!
---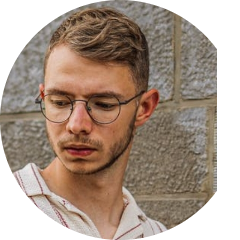 Login To Follow
Traditional French chicken stew! Easy recipe for weekdays and very delicious and quick for weekends! No hours of cooking, this terrific recipe you can make fast and it will taste like you had a dinner at a restaurant! Try this easy, quick and very tasty recipe and leave me a comment "How did you lik ke the recipe!?". peace and love Have a delicious day everyone ????

INGREDIENTS:
6 chicken drumsticks
4 chicken thighs
Season with salt and black pepper
4 tbsp unsalted butter
300g / 10oz. White mushrooms
1 onion
2 garlic cloves
1 bay leaf
4 thyme sprigs or 1/2 tsp dried thyme
2 tbsp Flour
120ml / 1/2 cup white wine
and 700ml / 3 cups chicken stock
Add 160ml / 2/3 cup heavy cream
Parsley
SHOW MORE...
---
0 Comments No Comments 😭. Be the first to post one!